Natalya Urovish, MD
Leading Non-Operative Orthopedic Specialist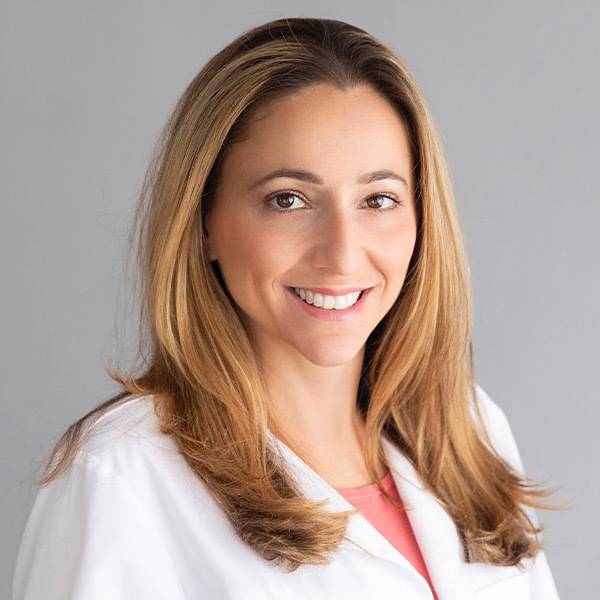 Leading Non-Operative Orthopedic Specialist
Natalya Urovish, MD is a non-operative orthopedic specialist and sports medicine doctor who treats a wide variety of orthopedic conditions with a particular focus on musculoskeletal injuries both chronic and acute.
A Castle Connolly Top Doctor in Sports Medicine since 2021, Dr. Urovish brings more than 16 years of experience to her role at New York Bone & Joint Specialists. During that time Dr. Urovish has taken care of multiple NCAA Division I athletes, helping them achieve their peak physical activity levels. Dr. Urovish's specialties aren't limited to athletes, though. Her focus is on returning everyone, no matter their degree of athleticism, to their pre-injury and peak physical activity levels while doing everything possible to avoid surgery.
Dr. Urovish has a particular interest in regenerative medicine and orthobiologics, which led to her training in platelet-rich plasma (PRP) both for orthopedics and for aesthetics and hair regeneration. PRP therapy is an increasingly popular treatment that regenerates collagen and helps stimulate the function of hair follicles, making it an excellent option for those with thinning hair and hair loss. And it's not just for hair follicles. PRP also provides excellent results in the face, improving the overall appearance of skin by making it look younger and decreasing the appearance of lines, wrinkles, and dark circles. 
In addition to offering PRP therapy, Dr. Urovish also treats all upper and lower extremities, including the shoulder, elbow, hand, wrist, hip, knee, ankle, and foot, as well as the spine, working closely with patients to develop the best treatment plan possible. 
Dr. Urovish's treatment specialties include: 
Sports Injury Rehabilitation

Sports Medicine Imaging

Sports Physical Rehabilitation

Diagnostic Ultrasound

Injections

Prolotherapy/Sclerotherapy

Splinting and Casting

Orthobiologic treatment options

Regenerative treatments, including PRP, stem cells,

Lipogems
AREAS OF EXPERTISE
Natalya Urovish, MD specializes in the diagnosis and non-operative treatment of disorders of both the upper and lower extremities, including stress fractures, spinal strains, and much more. Her areas of expertise include:
Book an appointment
CREDENTIALS
Medical Degree
Upstate Medical School, 2007
Residency
Emergency Medicine at Northwell University Hospital in Manhasset, 2007-2010
Board Certifications and Memberships
Emergency Medicine
Sports Medicine CAQSM
Fellowships
Sports Medicine with ultrasound training at Northwell University Hospital in Manhasset, 2010-2011
Honors
Castle Connolly Top Doctor in Sports Medicine since 2021