WHAT IS A LOOSE BODY IN THE KNEE?
Loose bodies are generally pieces of bone and cartilage which become lodged in the synovium, the thin membrane lining a joint. These loose bodies can surface in any joint, but they're most common in the shoulder and the knee. Generally resulting from a traumatic injury, these fragments can cause the knee to repeatedly catch and lock, preventing it from properly functioning and creating significant pain.
SYMPTOMS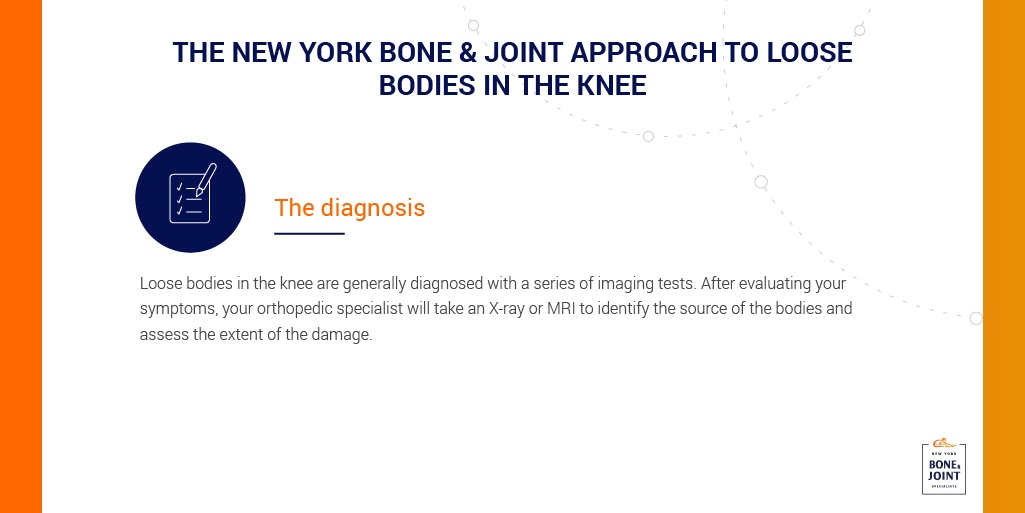 Loose bodies in the knee may initially be asymptomatic, but in most cases, they cause moderate to severe pain in the joint. They also result in a catching or locking sensation when the patient attempts to flex or extend the knee. If left untreated, these bodies may gradually destabilize the joint, depriving it of its range of motion altogether.
TREATMENT
In some cases, loose bodies in the knee can be treated with anti-inflammatories and a physical therapy regimen designed to restore the patient's range of motion. In general, however, they're best treated with a short surgery, since loose bodies can make walking a challenge if left untouched.
SURGERY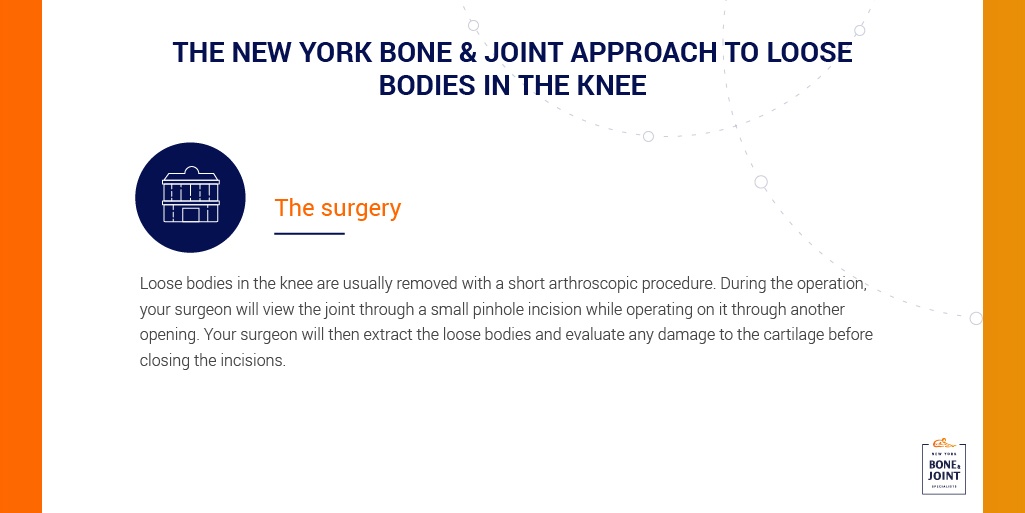 Loose bodies in the knee can be removed with an arthroscopy. During this brief, minimally invasive procedure, your surgeon will view the joint through a small pinhole incision while operating on it through another opening. Over the course of surgery, your surgeon will extract the loose bodies and evaluate any damage to the cartilage before closing the incisions.
SURGERY RECOVERY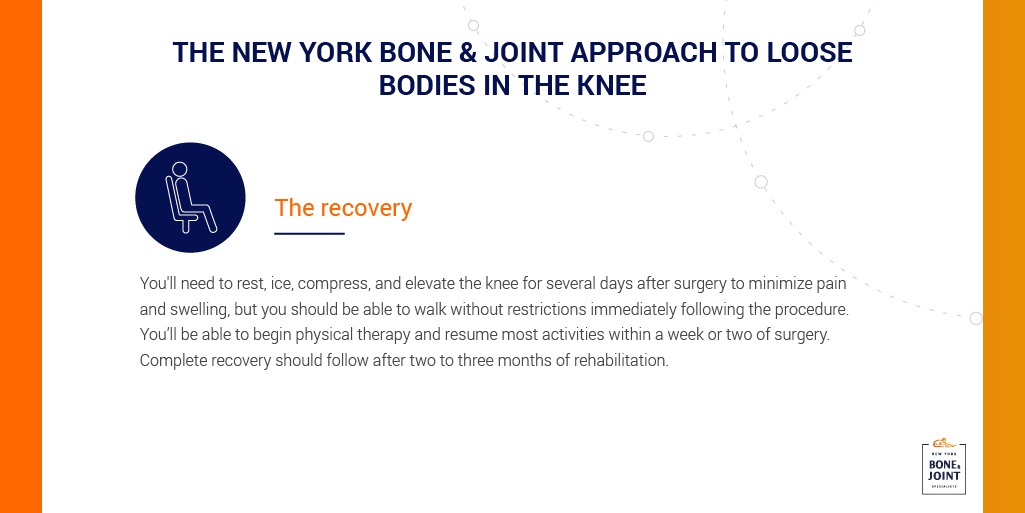 As a minimally invasive procedure, knee arthroscopy is designed to reduce the risk of complications and promote a quicker recovery. You will need to rest, ice, compress, and elevate the knee for several days after surgery to reduce pain and swelling, but most patients can walk out on the day of surgery without restrictions.
Your precise recovery timeline will depend on the extent of the procedure, but you'll most likely be able to begin physical therapy immediately and resume normal activities within a week or two of surgery. You can expect a complete recovery after two to three months of rehabilitation.